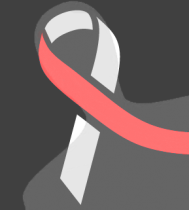 I volunteered for the "zero waste" soccer match held on Friday, Sep 26, 2014. This was Texas Athletics and the Campus Environmental Center's first attempt at "zero waste" event. We, volunteers, helped us monitor recycling and compost bins to make sure people are disposing their items correctly.
Over the years I have done many kinds of volunteer work ranging from teaching IT skills to the elderly to working with malnourished children in India and orphans in Vietnam. I have had several occasions where my volunteer opportunities were disappointing or mundane. However, this has been one of the most dissatisfying volunteering opportunities. The 'cause' that was being helped out was mainly a "first world problem", and it was disappointing to see that people actually needed to be told how to separate their trash even when the bins were labeled. This event was also very ineffective, as they did not raise awareness for separating the trash and recycling at any point of the 90-minute game of soccer.
I feel that the most disappointing point was when adults, and UT college students were unable to separate their trash to recycling and compost. The bins had both descriptions and pictures. I understand that this may be a relatively new concept but I also feel that common sense dictates that you read what the bins read before throwing anything inside.
Perhaps a better use of the volunteers' time would have been to help raise awareness of how people can start separating their own trash the same way to reduce waste. Another may have been to collect signatures for a petition to ask the state of Texas or the city of Austin to make a law that mandates people to separate the trash for further and more efficient recycling to reduce waste and to also increase the number of recycling facilities. These would have long lasting impacts rather than the short-sided mindset of having one successful event. Additionally, it was really disappointing to see that our work was not recognized as this event's success was not picked up anywhere. Overall, the event lacked purpose. If the police force and fire department showcasing their latest vehicles, I feel that it would have made sense to at the very least have a booth helping explain how to become more waste-free and eco-friendly at home. Though I enjoyed watching the game, I unfortunately did not gain much satisfaction from partaking in this event.
Gave 4.00 hours on 09/26/2014 with The University of Texas at Austin, UGS 303-Race in the Age of Obama (Fall 2014)