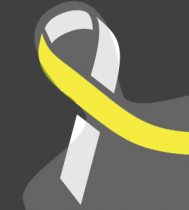 made client calls
Gave 4.00 hours on Jun 13, 2018 with Service Learning, Steve Hicks School of Social Work, The University of Texas at Austin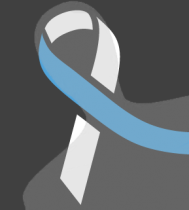 Wanting to be a teacher, I looked at Dona Deisy as a role model. How she was able to teach the kinder garden students to recycle and in community that traditionally does not do that. It was influential to see that I want to have the same impact in my career to not only the students but to the community. I was taken back at the amount of work she does by herself. Crushing and sorting the recycled times took a long time as group, I can only imagine how much time it takes her when she is by herself. This was truly inspirational and I am glad I had the experience.
We went to the mountains of Costa Rica and learned about the environmental restoration of the Sola group and the water system. We gave back by hiking through the forest and clearing out specific areas of the forest around growing trees. This allows the trees to mature without being suffocated by other plants in the soil. Additionally, we planted one tree near the entrance of the trail. Lastly, we gave trees to the group for them to plant.
Gained extensive knowledge on Costa Rica's water management from the Asociacion Administadaora Acuerducto Carrizal. There I was given a tour of the management facilities like the spring water system, portable water distribution zone and a large greenhouse holding forest trees that would be planted in the esada or communities in Costa Rica. After the tour my group and I were lead by the Facility staff through the forest to clear unwanted plant species around the young trees to allow growth. The existing trees my group and I marked with red posts to locate them one year later for strategic planting in the surrounding communities.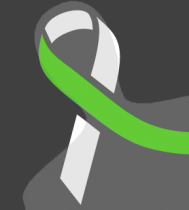 Sorted recyclables with Dona Daisy in separate bags for processing factory. Interacted with kids between the ages of 4 and 6 and saw the impact of teaching these children to recycle. Recognized the importance of being a servant leader, especially when you are the one leading the next generations of young leaders. Felt the amount of physical work and courage it takes for Dona Daisy to better a community of people who look pass her work. Noticed how kindergarteners can start a change because they will be the ones who persuade their parents as well as their children.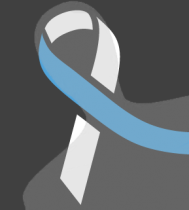 The community management of the local water source through the Asociacion Administradora Acueducto Carrizal (The Association of Administrators who manage the Aquifer System) Orientation
o Aquifer tour
o Clearing of dense vegetation around young trees
o Providing new trees to plant in the rainforest that supports the aquifer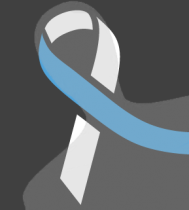 Kinder Estados Unidos de America Recycling Program under the leadership of Doña Daisy Orientation
o Interaction with 4 and 5 year-olds in the classroom around re-use and recycle activities
o Sorting and processing the 200 pounds of collected recyclable materials
We visited an elementary school in San Joaquin de Flores, meeting with students in their classrooms and sparking conversations about the importance of recycling. We were able to help these students value recycling and the impact that it had. We observed a servant leader in the community, Dona Deisy, and learned many things about the environment and leadership from her. She showed us the importance of dedication and remaining ethical. She also showed us how to break down and sort recycling to maximize space. We were able to observe the impact one individual can have on an entire community, using nothing but her knowledge and drive.
It was amazing seeing how such young children knew so much about recycling. With this mindset instilled at such an early age, being environmentally conscious will only progress in the future.
Experienced sorting reusable materials from kinder students homes at Estados Unidos Elementary school in San Joaquin. At the elementary school I was given the opportunity to visit each classroom in the school and meet 4-5 year olds speak on what they'd learned about recycling. The teachers and administrators were passionate about educating students on recycling that when they asked their students to bring reusable materials to school to use for art projects, this act also helped to educate the parents and therefore the community on the importance of recycling. Also, Dona Daisy, a current service leader in San Joaquin partnered with the school to gather the recyclable materials and sort through them to distribute to the recycling facility in the area. I and my group assisted Dona Daisy with sorting 200 pounds of reusable material and transporting the materials into the hauling truck for further usage. With that I learned the reusable materials would be used to make school chairs and tables. Furthermore, this act of service made me aware of Dona Daisy commitment to to the environment and community. What a leader!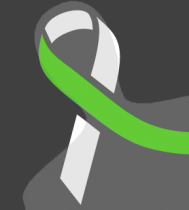 o Interaction with 4 and 5 year-olds in the classroom around re-use
and recycle activities
o Sorting and processing the 200 pounds of collected recyclable
materials
It was an amazing experince to be able to see Dona Daisy hands-on as a leader and how the community supported her. This was probably one of my favorite experinces. I enjoyed meeting the kids, they knew so much about recyling and it was good that they started at a young age. It was very inspiring to be able to see someone so passionate about something and thriving with what she does.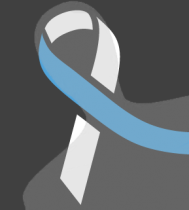 With the guidance of Doña Deysi, we helped out the Kinder Estados Unidos de America Recycling Program by gathering all the recycled materials brought in by the 4-6 year olds and sorting the materials into their respective locations. In the end we sorted around 200 lbs or recyclable materiel.
It was refreshing to interact with group of students, that even at their young age, understood and the value of protecting the earth and implementing recycling habits at home. The experience was a testament to the fact that leaders come in all shapes and sizes. Through their actions, those students will be able to influence their parents, and indirectly help expand the audience of individuals who are conscious about recycling. Dona Daisy is just one person, but that has not stopped her from fighting for the cause she believes in.
__________
Kinder Estados Unidos de America Recycling Program under the leadership of Doña Daisy Orientation

Interaction with 4 and 5 year-olds in the classroom around re-use and recycle activities
Sorting and processing the 200 pounds of collected recyclable material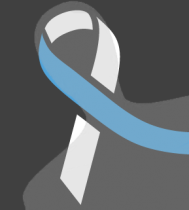 During this course I had the privilege of serving with leaders who were truly passionate about the field in which they were leading. Dona Daisy was particularly impactful to me. Seeing her commitment to recycling and sustainability was truly inspiring. It made me understand that studying leadership on paper is all well and good, but when you lead in something your passionate about, there is no limit to the impact that you can make and the lives that you can touch. I've always been passion about access to education and literacy and for me Serving at the elementary school with Dona Daisy solidified that belief and greatly informed my positionality as a leader. Dona Daisy almost single handedly transformed her community in a sustainable one. However I thought it was profound that not only was she promoting physical sustainability but she was unwittingly also promoting societal sustainability. By focusing her education efforts on the children, Dona Daisy is ensuring that that the community will benefit from sustainable practices long term. It's a brilliant strategy and one that will forever influence the way I think about bringing change on a large scale.