Positions
0 Remaining
Description


Please join the Armadillo Park Neighborhood Association and your neighbors to continue supporting this little gem of a park!  
Projects include:



Place rocks as border around green lily plants at corner of Cooper Ln and Armadillo and around silk tassel plants. Rocks to be obtained from the park.

Mulching large oak trees, garden beds (triangle and butterfly beds), and other trees, shrubs, plants as mulch as available

Weeding and placing more mulch of the "path" we put in last year with mulch from the kiosk to the stair way to the ramp off of Cooper Lane. (This assumes that PARD does not have near term plans to place crushed granite on this trail.)

Weeding of the paths that do have crushed granite down on it, lots of plants moving in on those areas

Placing temporary flags to mark off protected areas 

Clearing out excessive vegetation and invasives - especially near the water tower and on the McCullough/PARD land.

GivePulse

19 Positions Filled

|

15 Impacts

|

46 Hours
Location:

The park is at the corner of Armadillo Road and Cooper Lane,

910 Armadillo Road,

Austin, TX 78745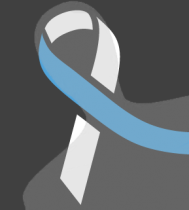 Niles Seldon wrote on November 3rd, 2016
I don't understand the map shown above. The Armadillo Park I know is at Armadillo Rd and Cooper Ln???
Karen Hachman wrote on October 19th, 2016
Be sure to register and get on the list!
Twila Willis wrote on October 18th, 2016
Looking forward to our time together in the park.

Have more fun!