About
Volunteers will assist with stocking our food pantry and helping at-risk clients select food items.

IF YOU HAVE ANY QUESTIONS, PLEASE FEEL FREE TO CONTACT ME AT EROCHA@CCAOSA.ORG
Registration
Registration Opened
Registration Closes
Any time before each shift ends or when space runs out.
GivePulse
818 Positions Filled
|
602 Impacts
|
2,061 Hours
Wall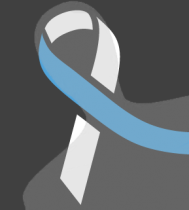 Therese Nadwairski wrote on June 9th, 2020
Am a new volunteer and will be in wendsday. Am a Vincentian from Florida with 3 years of pantry experience. See you soon. My Church is the Basilica!!
Brandon Berg wrote on June 5th, 2020
Hello Food Panty at St. Stephens, paz y bien.
I am not feeling well today. I went to the doctor and am awaiting my coronavirus test results. I should not come in today. Sorry I didn't cancel my volunteer appointment earlier. God bless all you do. Brandon Berg

Veronica Garza wrote on April 6th, 2020
Hi Amaris, I registered to volunteer this Tuesday and Wednesday but I am only able to go this Wednesday, I tried to cancel the Tuesday one but I didn't know how ti do it.
Please consider me to volunteer only Wednesday.
Thanks, and regards,
Veronica Garza